F1 turns 70 years old: Looking back at the first British GP at Silverstone (Part 2)
Scenes starting the first F1 race in history
The 1950 season consists of seven stages, which run from May to September, six traditional routes in Europe in the UK, Monaco, Switzerland, Belgium, France, and Italy, and the special Indianapolis 500 which does not follow F1 rules. Points are awarded to the top 5 in the format of 8-6-4-3-2 points and points for the fastest lap.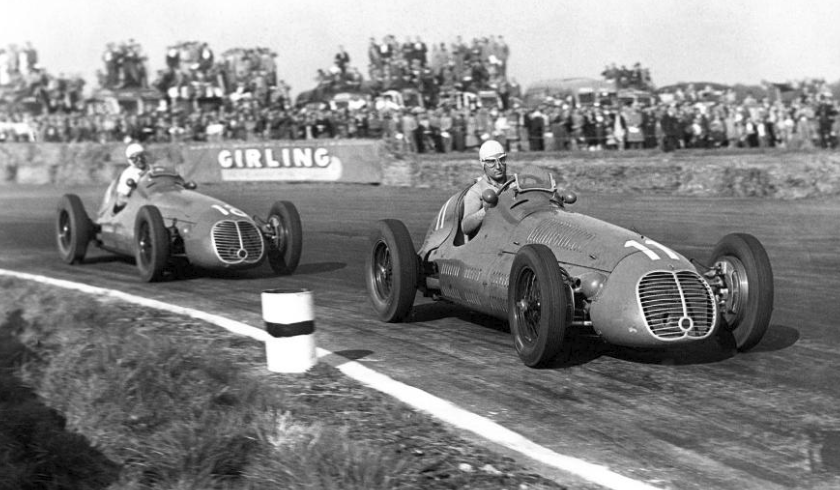 Receiving such a great honor, RAC and BRDC (Association of UK Drivers) have invested heavily in this event. They set aside £22,000 to upgrade and run the event. Turnover revenue in 1949 was nearly £18,000, which is a figure that helped them to make profits in the following years.
Interesting facts about the first F1 race in 1950
Here are 10 interesting facts about the first British GP race in 1950.
1. The race has 2 different names
In addition to the British GP, the official name of the race is the Grand Prix d'Europe, often given to races in Italy and France. Unlike the present, when the traditional opening stages took place in March, the first race in 1950 on May 13. Only 6 other opening dates were held later than this date, in 1951 (May 27), 1952 (May 18), 1961 (May 14), 1962 (May 20) and 1963 (26/05), and 1966 (May 22).
2. Woodcote is the first corner to come across in F1 history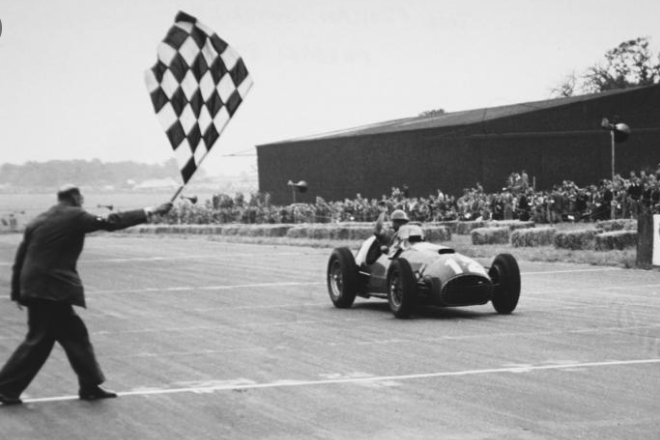 In the period 1952 – 2011, Woodcote was the last bend of Silverstone, but in this first event, the starting line was placed in the previous line so this corner became the first corner of F1 history. Then turn to Copse, Maggots, Becketts, Chapel, Stowe, Club, and Abbey as the final corner. Pit-lane and starting line, arranged in formation 4-3-4, lie between Abbey and Woodcote.
3. The special guest attends the race
An estimated 120,000 people watched the race, the most important of which was King George the Six along with Queen Elizabeth, Princess Margaret, and the guests are gentlemen and Lady Mountbatten.
4. Thai Prince and Swiss Baron are part of the racers
Along with the audience with aristocratic lineage, the list of participants in the race also has the same factor. Among the 21 riders starting the race, there is the appearance of Prince Birabongse Bhanudej Bhanubandh (known as Prince Bira/B.Bira), a prominent driver and member of the Royal Thai family.
There is also Baron Emmanuel 'Toulo' de Graffenried (Switzerland), who won the race in 1949. Unfortunately, both have DNF results due to vehicle technical issues.